To check your age from given date of birth you can use our tool for free.
Age in Months
Age in Weeks
Age in Days
Age in Hours
Age in Minutes
Age in Seconds
Next Birthday
Born on
What is An Age Calculator?
An Online Age Calculator is a free tool to count the age of an object from the given date of birth. For an exact calculation of the age of any object/person, you have to enter their birth date. Thus, if you want to know how old you are, OR if you wish to count the age of any other person or object, then start using this tool for free from any remote place. Many times in a hurry, we all calculate our age wrong.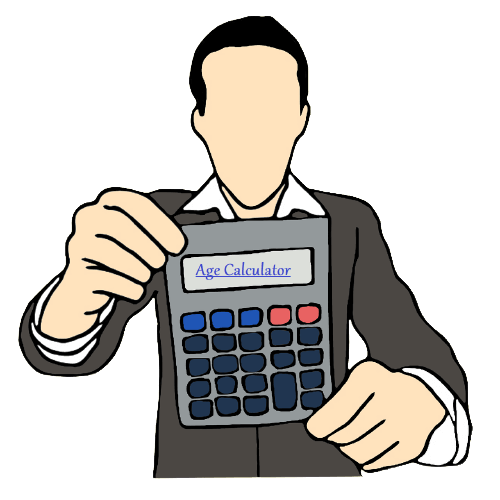 So here is the perfect solution for it with the advanced features that are online age calculator. With the help of this website, you can calculate age correctly in every parameter. Such as how many days old you are, how many months old you are, how many hours old you are, etc. So for detailed information about your age calculation, use our free tool online from anywhere.
How To Use Online Age Calculator To Know How Old You Are?
If you wish to know how old Am I, then enter your birth date and click the "calculate" button. After that, it will return your age in years, months, weeks, days, hours, minutes, and seconds. And it will also show you how many days are left for your upcoming birthday. Thus, using this simple way, you can know your exact age. Also, it will show you on which day you were born.
Formula = Current Year - Birth Year
Features
You can know your age in year, month, days, hours, seconds, etc.
You can check how many days are left on your upcoming birthday.
Easy to use interface.
For every result, it works accurately.
This free-to-use age calculation tool's design is responsive for every device. Such as mobile, tablet, iPhone, iPad, computer, laptop, etc.
The website works fine on all scale devices. So, no need to download the application.
Summarization
So, use this website if you want a perfect age calculator that returns the perfect age according to your given DOB. Request us by following the Contact Us form if you want any changes or extra features in this tool. So if you wish to calculate any object's age by date of birth or birthday, then try this free tool.